STEEL SOLUTIONS THAT CREATE VALUE
Company registered in D&B D-U-N-S.
 At GRIMOSA we are committed to satisfying the needs and expectations of our clients, always being our number one priority, with qualified personnel, continuously improving our processes, managing risks, opportunities effectively and efficiently in all our operations. Always complying with the requirements of the ISO 9001: 2015 standard.
MANUFACTURE AND ASSEMBLY OF METAL STRUCTURES
We are specialists in metal structures for industrial warehouses, buildings, containers and specialized maquila.
We carry out the following metal structure works:
Manufacture and assembly of metal structures.
Rolling of metal beams for special projects.
Custom manufacturing of galvanized metal structure (ZINC).
Sandblast for steel structure in San Antonio, TX.
We handle horizontal, vertical and container storage tanks from 30,000 lt to 100,000 lt with ASME and API regulations.
STRUCTURAL ENGINEERING DESIGN
We design the engineering that your project needs. We develop structural calculations and workshop engineering for all types of projects.
Preparation of structural report in Monterrey.
METALLIC CEILINGS AND FACADES
METALLIC CEILINGS AND FACADES
We install all kinds of sheets for roofs, walls and facades:
Galvanized corrugated sheet.
Sheet for seam roofs type SSR, KR-18, R101.
Acrylic sheet. 
Waterproofing with TPO and Enduris 3500 GE.
Lamination for industrial buildings.
Installation of multypanel and multymuro. 
MANTENIMIENTOS INDUSTRIALES Y PISOS EPÓXICOS
We carry out specialized maintenance work, here are some of them:
Industrial ships.
Storage tank maintenance.
Paint maintenance for metal structures.
Aplicación de pisos epóxicos.
Industrial equipment.
Reactors.
Dust collectors.
Ovens.
Roof maintenance or sheet metal cove
Our manufacturing and assembly processes are based on: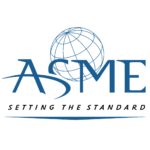 Proud to have worked with: